A DirectBuy membership delivers more than just incredible savings and selection. We're motivated by providing quality customer service, and our members enjoy a suite of services that are unlike anything you've experienced before.
By combining unbeatable product knowledge, design know-how and customer support, our product-savvy specialists, trusted designers and shopping consultants deliver the right styles for the right price.
Whether you have a detailed master plan for renovating your home or have a list of questions and an inspiration for refreshing a room, we'll help you make it happen. We're in the business of keeping you happy and helping you make your dream home a reality.
Experience the Difference
Are you ready to start enjoying the amazing benefits DirectBuy members enjoy every day? Schedule an overview today and start learning how to put the service, savings and selection of DirectBuy to work for you. Want to learn more? Check out more about DirectBuy and learn how we can help you bring your dreams to life.
Services and availability vary by location and membership type. For more information contact DirectBuy today.
Our professional designers are here to help turn your dreams into reality. Join and book an appointment today!
Coordinating your project can be an intimidating task. As a member, we take care of all the details for you.
Have your products delivered direct to your home and even installed for you! No manuals required.
Complete Customer Service
When you join DirectBuy, you're getting the full support of our member service teams. Whether you're stopping into your nearest Design Center, or calling our Member Care team, our service specialists are ready to help. In addition to helping you design and save on everything for your home, we're dedicated to helping you whenever you need us, and providing service above and beyond your expectations.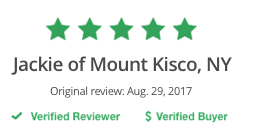 "A real pleasure to work with"
I wanted to let you know that my experience with your kitchen cabinet designer Crystal was wonderful. She really listened to what I needed and made an effort to stay within my guidelines while adding some nice surprises that enhanced the design. She was also quite fast (another challenge I was facing) and, best of all, was a real pleasure to work with!
Our Design Centers are custom-tailored to the communities they serve. These locations often provide locally-sourced products and services, in addition to what is available nationally. What's more, many showrooms sponsor local events like art shows and vendor days, showcasing suppliers and giving you the opportunity to chat with representatives about the products they offer. Additionally, many club locations have access to or provide design services, lists of local contractors and more.
Not a Member? Join Today
Aside from great brands at amazing prices, our services are what set us apart from the big box stores. Join today for 30 days completely risk-free. If you're not satisfied, we'll refund your membership!